Adult Classes
Full payment can be made on the night,
prior to starting class. (no weekly payments).

Click to contact us for more details

Fees are transferable but not refundable.
Please note that we do not accept credit cards. All adult classes are 6 x 1 hour classes per week.


Tuesdays 7:15 pm
Level 1 Beginner classes
Start off by learning some basic movements it's a lot of fun and easy to do to most kinds of music.
Tuesdays 8:30 pm
Level 2
As well as doing some of the basic groups that you have
learnt in the beginner class, you will now be introduced
to more complicated and exciting movements.

Wednesdays 7:30 pm

Click to contact us for more details
Adult Classes Dance Calendar
These may change so it is suggested that you check with us first.

Click to contact us for more details



Youth Classes
Wednesday 6:15pm

Students are introduced to a variety of dances and dance styles, starting from
basic movements to advanced work.
Note: All youth classes are there for pure fun and exercise. During their training they will be given Dances and groups for preparation for medal exams held throughout the year.
This gives them an aim and purpose for learning as well enjoyment.
Medal exams are not compulsory, but the participation excels all of our students, and it is also great preparation for those students that may eventually want to become competitively involved.
Professionals and students of high quality will partner all those that participate in exams.
Great for posture.
A good light exercise.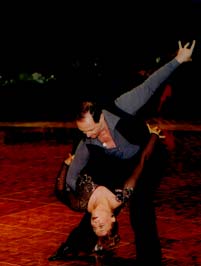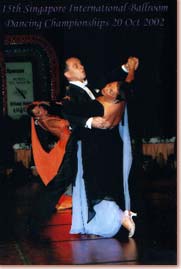 Some of the popular dances that you will learn in these classes are:
LATIN SECTION
Cha Cha Cha, Samba, Rumba, Jive, Salsa, Mambo, Merangue, Rhythm, Street Latin.
BALLROOM SECTION
Waltz, Tango, Argentine Tango, Quickstep, Slow foxtrot, Viennese Waltz.
NEW VOGUE SECTION
Charmaine, barclay blues, carousel, Excelsior Schottisch, La bomba,
Tangoette, Swing Waltz, and many more.